10% Discount on tuition fee when registering at Royal School - Phu My Hung Campus before September 30
In the academic year 2023 - 2024, Royal School - Phu My Hung campus offers a 10% discount on tuition fee for students when registering before September 30. This special preferential policy is to give students the opportunity to study and develop essential skills for global integration in an international environment.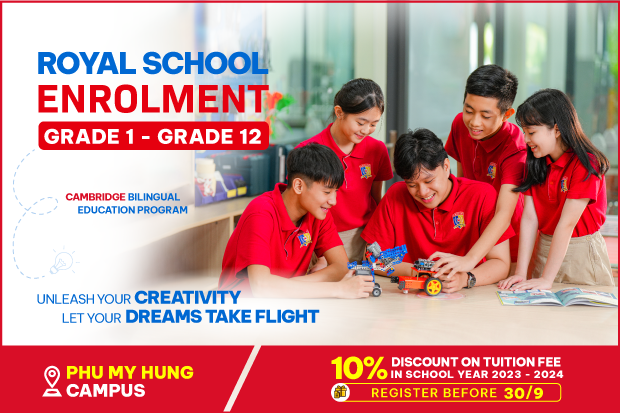 A team of enthusiastic teachers at the school always accompanies students throughout their journey of learning

With a colorful learning space, comprehensive educational program, and inspiring educational philosophy, Royal International Bilingual School - Royal School has been trusted and chosen by a large number of parents and students over the past time.

Choose Royal School - choose a comprehensive educational environment with a variety of extracurricular activities

With the orientation of international education and comprehensive development of students, the school focuses on developing students' competencies from 3 foundations: knowledge - the core foundation, English - the integration foundation and experiential activities. Accordingly, the school always implements synchronously and smoothly between teaching according to the national education program of the Ministry of Education and Training, English ability and thinking ability according to Cambridge international program.

To help each student be able to meet international standards, every lesson designed should focus on inspiring and stimulating creativity of the students and making the most of smart technology. Through projects and hands-on activities, students feel more interested in learning while understanding the nature of knowledge to apply in real life. Another aspect that creates harmony in the comprehensive education program at Royal School is the after-school clubs, extracurricular activities and social programs. This activity has contributed to the school's common goal of training individuals to develop comprehensively, know how to behave properly and contribute positively to the development of the community.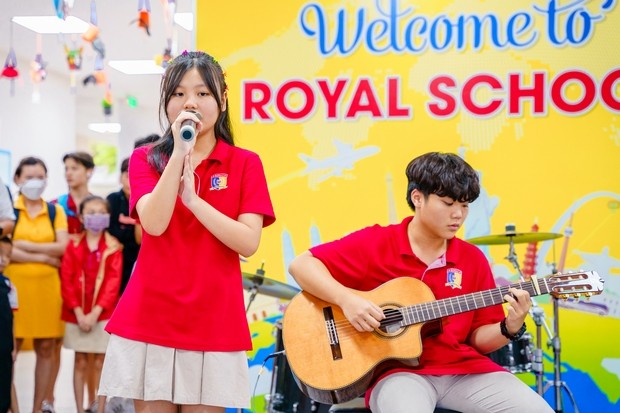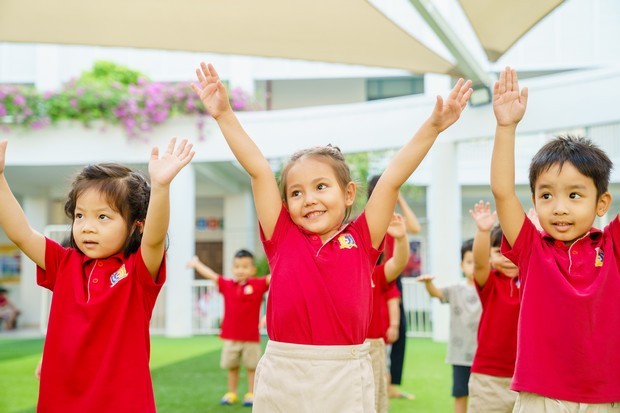 The school regularly organizes interesting activities for students to unlock their potential

Study and experience an international learning environment in the heart of Phu My Hung

In addition to international learning programs, Royal School also boasts world-class facilities and a multi-utility campus where students are inspired to learn with excitement and happiness. Located in the heart of Phu My Hung model urban area, the school owns an international learning space, including a system of modern and colorful classrooms and functional rooms such as ICT lab, science lab, music room, art room, multi-sport court and swimming pool, which will provide students with an optimal space to study, play and explore.

In harmony with nature, the school also possesses a green campus where students here are regularly recharged with "creative vitamins" to develop thinking, easily absorb knowledge and nurture positive energy during their learning journey at school. By providing students with all the best conditions to develop personal capacity and passion, along with having fun studying in an international environment, Royal School believes that students will always be excited, active and confident, which will help them gradually grow up and gain success in the future.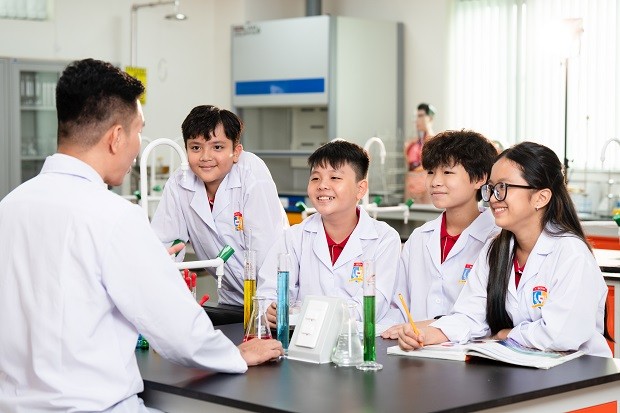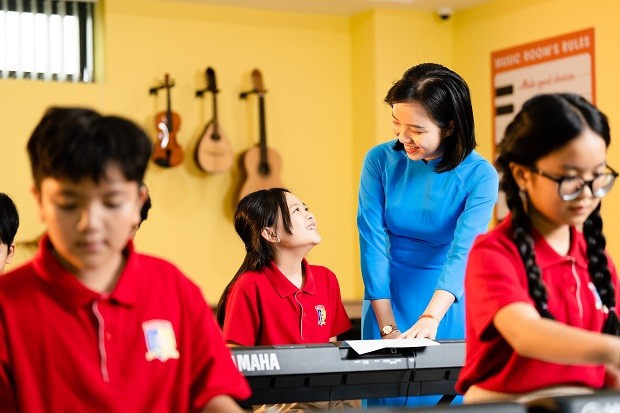 The classrooms and functional rooms of the school are always fully equipped for students to freely explore and study.
To learn more about the learning programs and preferential discounts, please contact:
Royal International Bilingual School - Royal School:
Email: royal@royal.edu.vn
Website: www.royal.edu.vn
Phu Lam Campus: 02, 2D Street, An Lac Ward, Binh Tan District, Ho Chi Minh City
Hotline: (028) 71.016.669
Phu My Hung Campus: 08 Dang Dai Do, Tan Phong Ward, District 7, Ho Chi Minh City
Admissions and Marketing Centre